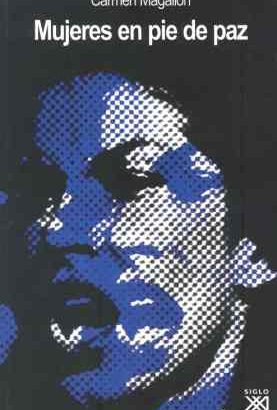 Posted: 3 January 2013
Comments: No comments
The favorite books of our readers
"Women standing for peace: thought and practices" by Carmen Magallón Portolés
"Women are not better or more peaceful than men, but they have had and still have an important role in the cause of peace. From the place of strangeness that Virginia Woolf spoke of, in this case foreign to the rationality of war, thinkers and activists tried to convince the world of the madness of war. His baggage is not only in organized groups. She impregnates the daily activities of so many women whose work is crucial for sustaining life. "
Taken from Googlebooks.
See also:
http://www.sigloxxieditores.com/libros/Mujeres-en-pie-de-paz/9788432312441
http://www.humanas.org.co/archivos/magallonc06cast.pdf
The selected titles are a sample of the recently loaned International Institute Library materials.
If you are interested in this work, you can check its availability at IIE library catalog.
Women standing for peace: thoughts and practices / by Carmen Magallón Portolés. — Madrid: XXI Century, DL 2006.
XV, 297 p., [8] p. of lam ; 21cm
From d. autogr. of the author to the IIE Library. — Bibliography: p. 283-297.
DL M 33524-2006. — ISBN 978-84-323-1244-1
JZ5578.M34 2006
R. 93769000