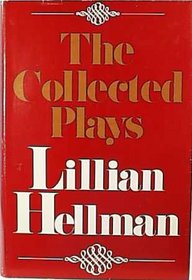 Posted: 6 February, 2013
Comments: No comments
The favorite books of our readers
"The Collected Plays" by Lillian Hellman
"Admirers of Miss Hellman's recent National Book Award – winning memoir, "An Unfinished Woman", won't need to be reminded that she is a master of prose. her play de ella, like Bernard Shaw's, are engrossingly readable, as vivid and alive on the page as on the stage. The Collected Plays brings together for the first time, all of Miss Hellman's work from her for the theatre, and supersedes any previous editions and collections. "
Taken from Amazon.
See also:
http://college.cengage.com/english/lauter/heath/4e/students/author_pages/modern/hellman_li.html
http://jwa.org/encyclopedia/article/hellman-lillian
http://www.elcultural.es/version_papel/LETRAS/12199/Lillian_Hellman_siempre_inacabada
The selected titles are a sample of the recently loaned International Institute Library materials.
If you are interested in this work, you can check its availability at IIE library catalog.
(The) Collected Plays / Lillian Hellman. —Boston: Little, Brown and Company, 1971.
[63] h., 815; 24cm
PS3515.E343 A19 1971
R. 55947000