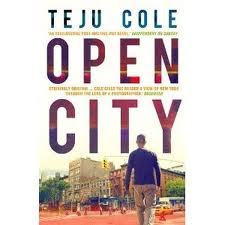 Posted: 27 February, 2013
Comments: No comments
Featured news of the week
Teju Cole's "Open City"
"Along the streets of Manhattan, a young Nigerian doctor named Julius wanders, reflecting on his relationships, his recent breakup with his girlfriend, his present, his past.."
Taken from The Amazon
See also:
http://www.tejucole.com/books/
The recommended titles are in the Library of the International Institute. If you are interested in having access to them, you can check their availability in the catalog of the library
Cole, Teju
Open city [Printed text] / Teju Cole. — 1st. ed. —London: Faber and Faber, 2011.
259 pages ; 20cm
ISBN 978-0-521-27943-2
I. Title.
PR 9387.9.C67 O64 2011
R. 201162509