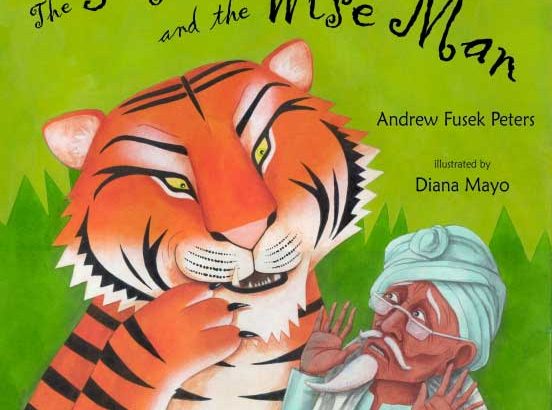 Posted: 27 May 2013
Comments: No comments
The favorite books of our readers
"The tiger and the wise man" by Andrew Fusek Peters & illustrated by Diana Mayo
When a tiger plays a trick on a wise man, how will he escape being eaten, especially when it seems that all the animals are against him? Will the jackal help him, or is it just another trick? A traditional Indian tale, retold with a twist by Andrew Fusek Peters."
Taken from Google.
See also:
http://www.childs-play.com/bookshop/9781904550075/reviews.html
http://www.twopeters.com/Product.aspx?pid=14
The selected titles are a sample of the recently loaned International Institute Library materials.
If you are interested in this work, you can check its availability at IIE library catalog.
(The) tiger and the wise man [Print] / Andrew Fusek Peters ; illustrated by Diana Mayo. — Swindon : Child's play (International), 2004.
[30] p. ; 27cm
ISBN 978-1-904550-07-5
PZ7 .P4693 T5 2004
R. 201162155