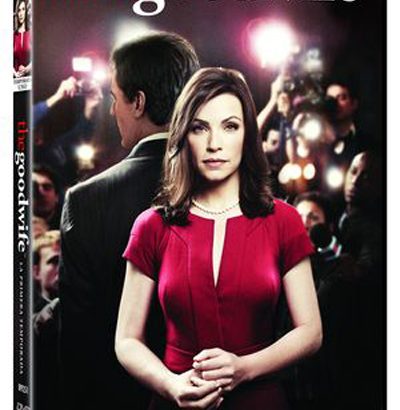 Posted: 27 June, 2013
Comments: No comments
The favorite series of library users
"The Good Wife: Season One" Created by Michelle King, Robert King
"Julianna Margulies plays Alicia Florrick, the resilient wife of a disgraced state's attorney. After the huge political and sexual scandal of her husband, Alicia takes charge of her family and her life. While caring for two teenagers, she pursues her old career as a defense attorney, a path she abandoned when she became a politician's wife. Joining the firm of a former college classmate, Florrick's litigation skills are put to the test as she re-enters a courtroom after thirteen years and faces twenty-something bitter rivals.
Taken from fnac.
See also:
http://www.cbs.com/shows/the_good_wife
http://www.foxtv.es/the-good-wife
http://es.wikipedia.org/wiki/The_Good_Wife
http://www.imdb.com/title/tt1442462/
The selected titles are a sample of the recently loaned International Institute Library materials.
If you are interested in this work, you can check its availability at IIE library catalog.
The) GOOD wife [DVD] : the first season / [created by Michelle King, Robert King]. — Madrid: Paramount Home Entertainment, DL 2010.
6 DVD (ca. 955 min.) : son., col..
Julianna Margulies, Matt Czuchry, Josh Charles. — United States, 2009-2013. - Authorized for all audiences. - English language ; Subtitles: Spanish, French, German.
DL M-50469-2010
PN1992.8 .J871 G66 2009