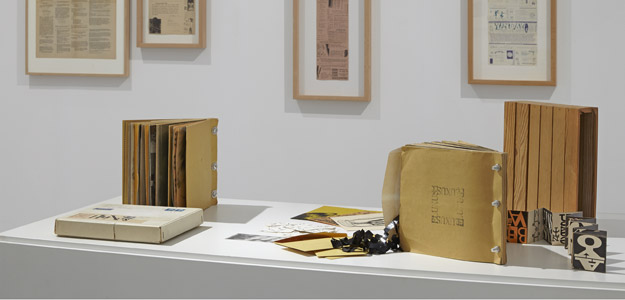 Posted: 26 July 2013
Comments: No comments
Cultural recommendation for the weekend
Exhibition "1961. The expansion of the arts
"But how and when did the new theoretical and artistic path begin? This exhibition is established as a deliberately unknown and anonymous temporary marker to know the point at which the expanded arts of these years were first glimpsed. It is also postulated as a temporary marker. Likewise, it examines the origins of change, the experimental activity and the first collective activities that marked the beginning of an unprecedented expansion of the notion of composition and generated a multidisciplinary project that was developed in real time in the course of that same year. A rich, complex and diverse artistic era in which the foundations are established for new approaches to creation, experimentation, composition and the search for other models of artistic practices, authorship and the generation of alternative distribution and expression networks."
Taken from Fnac
See also:
http://www.museoreinasofia.es/exposiciones/1961
http://www.rtve.es/noticias/20130618/partitura-germen-todas-artes-1961-expansion-artes-del-reina-sofia/691561.shtml
Venue: Reina Sofía Art Center. Saint Elizabeth, 52
Dates: 18/06/2013 - 28/10/2013
Hours: Mon and X to Sat from 10 a.m. to 21 p.m. Sun from 10 a.m. to 19 p.m. (between 15 p.m. and 19 p.m. the temporary exhibitions, with the exception of Dalí and Collection 1, will remain closed). m closed. Box office hours end 30 minutes before closing time.
Prices: Temporary exhibitions and Collection: 8 euros. Temporary exhibitions: 4 euros.