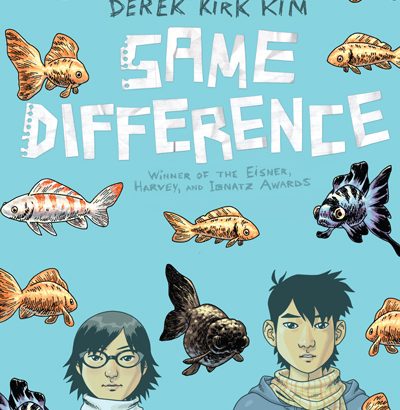 Posted: 4 December, 2013
Comments: No comments
Selected graphic novels in the "Graphic Novel Book Club"
Reading club in English on graphic novels aimed at young people in a broad sense (from 16 to 35 years old) with a monthly meeting for analysis and discussion.
One Wednesday a month at 18:XNUMX p.m. (new hours) in the library of the International Institute.
Required level of English: intermediate-high / advanced (level test can be requested from library@iie.es).
The library will have some copies of the chosen works to lend to participating members.
The activity will be led by Peter Savaiano and Alexander Makenzie, professors from the English department of the International Institute. Part of the sessions will focus on aspects of text analysis and others on graphic analysis.
Given the capacity limitation (15-20 participants) all those interested who want to participate must send a registration message to library@iie.es. The activity is part of the services offered to library members and they have priority in registration.
Carrying out the activity by non-members has an associated symbolic cost of €3 in a separate session. Tickets can be purchased in advance at the library counter the same week the activity is held up to 15 minutes before it starts.
Cycle "Same difference: other ways to see reality".
Next colloquium: December 18, 2013 at 18:XNUMX p.m.
4 different titles will be analyzed in the first semester. Among them "Same Difference" by Derek Kirk Kim.
"When Derek Kirk Kim (The Eternal Smile) published his debut graphic novel back in 2003, it made an immediate stir. The story about a group of young people navigating adulthood and personal relationships is told with such sympathy and perception that the book was immediately hailed as an important new work.
Seven years later, it's clear that Same Difference has won a place among the great literature of the last decade. It stands not only with Fun Home, Persepolis, and American Born Chinese as a lasting graphic novel, but with much of the best fiction of this young century.."
Taken from Barnes&Noble.
See also:
http://en.wikipedia.org/wiki/Derek_Kirk_Kim
http://www.goodreads.com/book/show/11222378-same-difference
http://www.comicbookresources.com/?page=article&id=36274
http://www.npr.org/templates/story/story.php?storyId=4271874