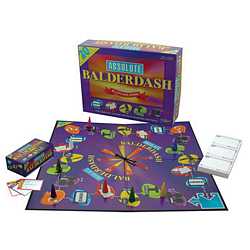 Posted: 3 January 2014
Comments: No comments
Afternoon Games in English, Welcome Board Games – January Session
Monthly meeting in English to learn and have fun using board games in English, each month a different one.
One Friday a month from 19:30 p.m. to 20:30 p.m. in the cafeteria of the International Institute.
Required level of English: intermediate-high / advanced (level test can be requested from library@iie.es).
The activity will usually be led by Heather Johnston, professor in the English department of the International Institute.
Given the capacity limitation (15-20 participants) all those interested who want to participate must send a registration message to library@iie.es. The activity is part of the services offered to library members and they have priority in registration.
Carrying out the activity by non-members has an associated symbolic cost of €3 in a separate session. Tickets can be purchased in advance at the library counter the same week the activity is held up to 15 minutes before it starts.
Selected board game for January: Absolute Balderdash
Friday, January 31 at 19:30 p.m.
When you play Absolute Balderdash, the better you are at telling a fib or two, the more likely you are to win. This is the world-famous hilarious bluffing game where you try to "con" your opponents into believing your made-up answers to a weird and wonderful collection of Words, People, Initials, Films and Laws.
Absolute Balderdash positively encourages bluff and double-bluff as contestants pit their wits against one another, by dreaming up and writing down wild and wacky (or positively serious!) answers to the bizarre rest of questions.
Taken from Amazon.
See also:
http://en.wikipedia.org/wiki/Balderdash