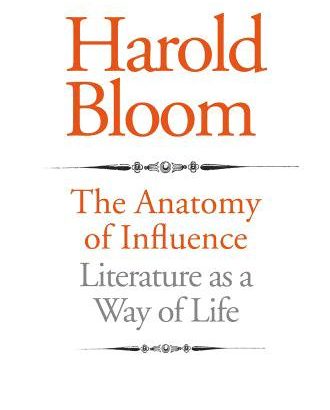 Posted: 3 March, 2014
Comments: No comments
The favorite books of our readers
"The anatomy of influence: literature as a way of life" by Harold Bloom
"In this, his most comprehensive and accessible study of influence, Bloom leads us through the labyrinthine paths which link the writers and critics who have informed and inspired him for so many years. The result is "a critical self-portrait", a sustained meditation on a life lived with and through the great works of the Western canon: Why has influence been my lifelong obsessive concern? Why have certain writers found me and not others? What is the end of a literary life?
Taken from Amazon.
See also:
http://yalepress.yale.edu/yupbooks/book.asp?isbn=9780300167603
http://www.goodreads.com/book/show/10332278-the-anatomy-of-influence
http://en.wikipedia.org/wiki/Harold_Bloom
The selected titles are a sample of the recently loaned International Institute Library materials.
If you are interested in this work, you can check its availability at IIE library catalog.
(The) anatomy of influence: literature as a way of life / Harold Bloom. — New Haven: Yale University Press, 2011.
X, 357; 23cm
ISBN 978-0-300-18144-9
PN81 .B5518 2011
R. 99047000