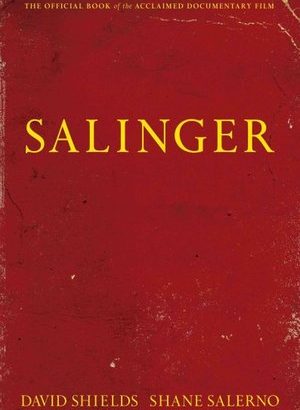 Posted: 25 March, 2014
Comments: No comments
Featured news of the week
"Salinger" David Shields & Shane Salerno
"Salinger-ians – those who are obsessed with the fabulously successful and famously reclusive Catcher in the Rye author– will find much to argue about in this oral history by filmmaker Shane Salerno (whose related movie is released September 6) and co-writer David Shields. According to the authors and the dozens of people they interviewed, Salinger was an adolescent-girl-obsessed, religious fanatic who suffered from a kind of lifelong PTSD from his years in WWII as well as an embarrassing (to him) physical deformity; he also, according to the authors, used his reclusiveness of him to his own advantage of him, stepping out to the press and public when it suited him and the mythology they contend he at least partially created.
Taken from Amazon.
See also:
http://books.simonandschuster.com/Salinger/David-Shields/9781476744834
The recommended titles are in the Library of the International Institute. If you are interested in having access to them, you can check their availability in the catalog of the library
Salinger [Printed text] / David Shields, Shane Salerno. —London: Simon & Schuster, 2013.
XVII, 695 p. : ill. ; 24cm
ISBN 978-1-47113-038-0
PS3537.A426 Z8827 2013
R. 201165790