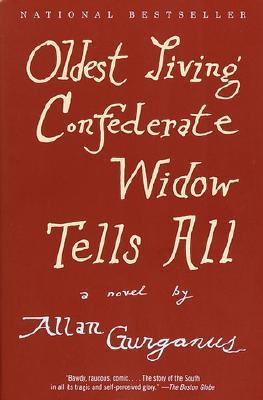 Posted: 5 June, 2014
Comments: No comments
Featured news of the week
"Oldest Living Confederate Widow Tells Us" by Allan Gurganus
"Allan Gurganus's Oldest Living Confederate Widow Tells All became an instant classic upon its publication. Critics and readers alike fell in love with the voice of ninety-nine-year-old Lucy Marsden, one of the most entertaining and loquacious heroines in American literature."
Taken from Amazon.
See also:
http://www.nytimes.com/books/97/11/16/home/garganus-widow.html
http://en.wikipedia.org/wiki/Allan_Gurganus
The recommended titles are in the Library of the International Institute. If you are interested in having access to them, you can check their availability in the catalog of the library
Oldest living confederate widow tells us [Printed text] / Allan Gurganus. — New York: Vintage, 2001.
XIV, 718 p. ; 21cm
ISBN-0 394-54537-0
PS 3557.U814 O43 2001
R. 201165784