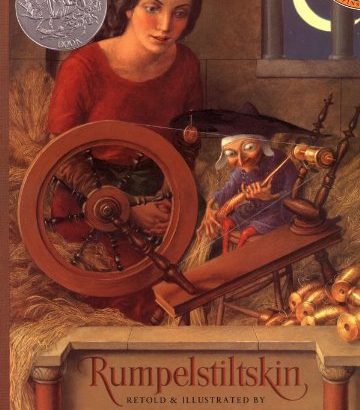 Posted: 28 July 2014
Comments: No comments
The favorite books of our readers
"Rumpelstiltskin: from the German of the brothers Grimm" retold & illustrated by Paul O. Zelinsky
"Richly hued oil paintings complement a story simply and gracefully told. "Children…love the story for its mystery, and its familiarity. Adults will find that, like most classic fairy tales, this one rewards periodic rethinking." --New York Times Book Review.
Taken from Amazon.
See also:
http://www.paulozelinsky.com/rumpelstiltskin.html
http://www.goodreads.com/book/show/280240.Rumpelstiltskin
https://www.youtube.com/watch?v=D-bgdIGtE5o
The selected titles are a sample of the recently loaned International Institute Library materials.
If you are interested in this work, you can check its availability at IIE library catalog.
Rumpelstiltskin : from the German of the brothers Grimm / retold & illustrated by Paul O. Zelinsky. — England: Puffin Books, 1986.
[37 p.] : ill. cabbage; 30cm
ISBN-0 14-055864-0
PZ8 .Z38 R86 1986
R. 98518000