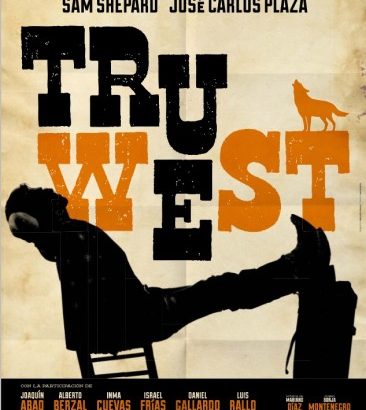 Posted: September 12, 2014
Comments: No comments
Cultural recommendation for the weekend
Theatrical performance "True West" by Sam Shepard
"True West sets the action 40 miles from Los Angeles, where two brothers, who haven't seen each other in five years and whose previous relationship was far from good, meet at their mother's house. There they will be forced to resolve their differences and their identities while trying to finalize the writing of a film script that could change their lives forever.
Taken from Canal Theatres.
See also:
http://madridesteatro.com/true-west-el-autentico-oeste-de-sam-shepard/
http://www.sam-shepard.com/truewest.html
http://en.wikipedia.org/wiki/True_West_(play)
http://www.youtube.com/watch?v=6ITqCXMFy6k
—
Dates: Between September 8 and 27, 2014.
Site: Canal Theaters (Cea Bermúdez, 1. 28003 Madrid).
Schedule: Monday (except Monday 15 at 22 p.m.) 20.00:22.00 p.m. From Tuesday to Thursday 12:22 p.m. Saturdays and Fridays (except Friday 23.15 at XNUMX p.m.) XNUMX:XNUMX p.m.
Price: Monday, Friday and Saturday €23. Tuesday, Wednesday and Thursday €21.