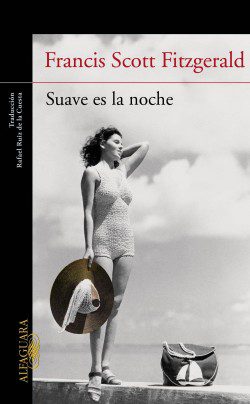 Posted: October 8, 2014
Comments: No comments
Spanish Book Club Reading of the Month: "Suave es la noche"
Participate by reading the recommended book and attending the colloquium that is usually held on the last Thursday of each month. Session led by Jacqueline Cruz, Ph.D.
Cycle 2014-2015: "Interwar American Literature"
Free entry and free prior registration from the Events from the Institute's website.
Book of the Month: "Tender Is the Night" by Francis Scott Fitzgerald
"Dick and Nicole Diver, a glamorous American couple, arrive on the French Riviera in the roaring twenties, a time when beautiful people from all over the world gathered there. They are rich, intelligent, elegant, irresistibly attractive. But something is hidden behind its apparent perfection.
Taken from The book house.
Colloquium: Thursday, October 30 at 19:30 p.m.
See also:
http://www.enriquevilamatas.com/textos/textanatomia.html
http://elpais.com/diario/2009/01/17/babelia/1232152752_850215.html