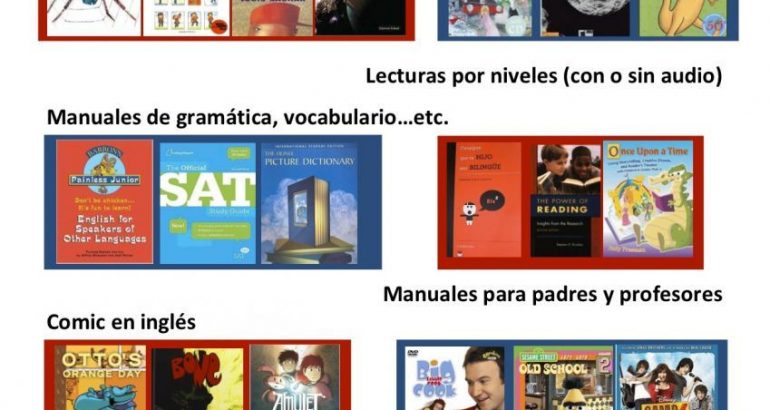 Posted: October 27, 2014
Comments: No comments
In the library you also learn English!
The library of the Institute has more and more materials for children and young people in English. Here you can see a list made by the librarians, Nuria and Ana. They have also chosen new titles to continue learning about the topics of the term in the classes of Young Learners. To the students of Young Learners 3 really liked the new books about maps and families and households from different countries around the world.

For all students of the English Program library membership card is free.
The information is in the flyer above. Cheer up!