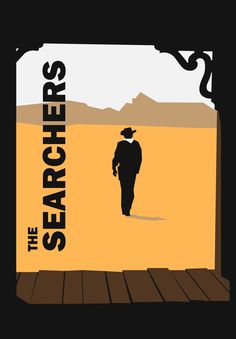 Posted: November 16, 2015
Comments: No comments
CINEMA FORUM ON AMERICAN CINEMA: ASPECTS TO CONSIDER DURING THE VISUALIZATION OF THE FILM FOR THE SUBSEQUENT DEBATE
DESERT CENTAURS
It is one of the last times that director John Ford and actor John Wayne worked together, the fundamental pairing of the Western. The first was Stagecoach (1939), which opened a chapter in the history of the genre, and the last was The Man Who Shot Liberty Valance (1962), which defined the twilight approach to Westerns. Other films by both in the genre were Fort Apache (1948) and Three Godfathers (1949), but they also made other non-Western films together, such as Bold Men (1940) and The Quiet Man (1952).
Adapts a novel by Alan LeMay, based on a true case of a girl who is kidnapped by Comanches and integrated into their community.
It integrates most of the features that distinguish Ford's cinema: the consolidation of civilization, the sentimental and social relevance of the family, the balance between the epic and the lyrical, the subtle transcendence of music and social rites of passage. (weddings, dances, funerals, etc.), the serene rhythm, the dramatic and narrative intervention of the landscape, the characters in one piece, the author's perspective at the height of the characters' personalities... But he adds unusual elements: the obsessive , the terrible, which materializes in the character of Wayne, at the same time hero and antihero, admirable and detestable, as well as several subtle lurid suggestions (it is suggested that the girl is perhaps the daughter of the protagonist, the girl perhaps has initiated relations with the leader Comanche before reaching puberty). In this way, the purity of the classic schemes of the genre acquires new nuances, in line with the changes in American society itself, especially with regard to racism.
The formally circular structure has entered the story, from the opening to the protagonist when he returns home, to the end, when he abandons it, realizing that it is not really his home and that he is destined for solitude.
Three years later, Ford would return to shoot a film on the subject, Two Ride Together (1961), with James Stewart and Richard Widmark.