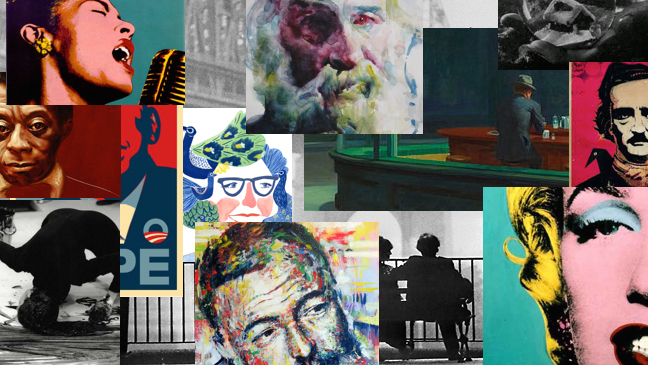 Posted: November 20, 2015
By: wp support
Comments: No comments
ACS Courses and Instructors: American Literature with Chiara Luis
If you're interested in the American Cultural Studies Program (ACS) and are considering enrolling in one of the courses offered, look here to learn more about each course and its instructor. Next: American Literature with Chiara Luis.
And don't forget about our ACS open session on Wednesday, November 25th at 18.30:XNUMX p.m.
The American Literature Courses are designed for advanced- and proficiency-level learners who are interested in improving their English language skills through the study of American literature. On a typical course, we read short stories, novel extracts, poems, articles and essays, and each quarter is devoted to a different theme. In the past, themes have included "New York: 1945-1965," and Southern Literature. Students taking the American Literature course will learn about the major themes and concerns of the literature in question, and will learn how to summarize and talk about literary texts. Through the study of its literature, students will also gain an understanding of the culture and history of the United States. In addition, students will develop and improve their English language communication skills through class discussions, short writing assignments, and complementary audio-visual materials. The atmosphere in class is friendly and open; the emphasis is always on understanding and responding to the literature, not on arriving at the "correct" interpretation. We are studying literature, but we are also using literature as a means to go deeper into our study of the English language. Thus, through talking about literary texts and opening them up to multiple interpretations, students develop critical thinking abilities, as well as speaking confidence, ease, and fluency to express their thoughts.
Chiara Louis holds a BA in English and Psychology from The George Washington University, Washington, DC, an MA in Arthurian Literature from the University of Wales, Bangor, and a PhD in English Literature from the University of Salford, Greater Manchester. She also holds a Cambridge Certificate in Teaching English to Speakers of Other Languages ​​(CELTA). In addition to the American Literature course, she teaches General English and moderates the English Reading Circle: Poetry and Prose Poetry library reading group at the International Institute. She loves reading, and she loves sharing what she reads with her students.