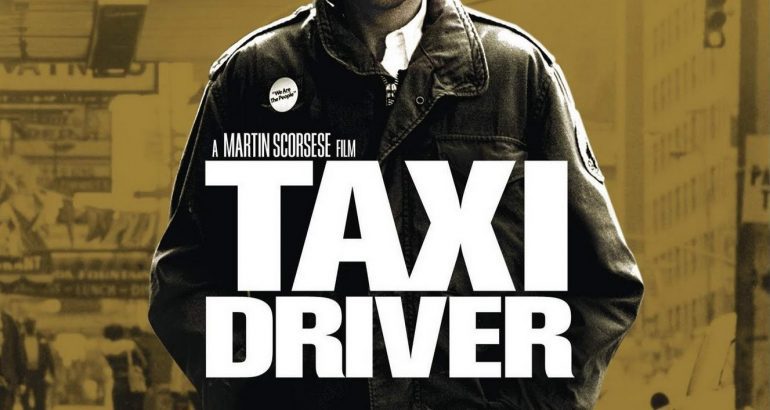 Posted: 18 April 2016
Comments: No comments
CINEMA FORUM ON AMERICAN CINEMA – ASPECTS TO CONSIDER WHILE VIEWING THE FILM FOR SUBSEQUENT DEBATE: TAXI DRIVER
A landmark of American cinema of the 70s, the fifth feature film by director Martin Scorsese, born in 1942 and still active. Similarly, it was the last work for the cinema of the musician Bernard Herrmann, who had made his debut with the soundtrack of Citizen Kane, in 1941 and was Alfred Hitchcock's recurring musician for many years. Taxi Driver's leitmotiv, based on sax solos, became very famous.
The film made an impact above all for daring to levels of sordid realism that a film distributed by a "Major" had never dared, specifically from Columbia. This aspect is reflected in many ingredients, made famous by the character of a teenage prostitute, played by then-unknown Jodie Foster.
The extremely sordid vision that pours from New York in the mid-70s already appeared in Scorsese's third feature film, Mean Streets, which starred Harvey Keitel and Robert De Niro. Scorsese took up both actors, putting Robert De Niro as the absolute protagonist, for the first time, and Keitel in a secondary character, as a pimp. De Niro became a star for this film, and would work several more times with Scorsese, such as in New York, New York or Goodfellas.
The aesthetic chooses to wrap the sordid realism in a photographic work that accentuates the colors and brings a certain urban aestheticism (the smoke from the sewers, the bright lights, the music).
Moviegoers stressed that it hardly counts at all, that it dares to have little plot for a long duration, privileging the descriptive aspects over the narrative ones, and betting on a progression in horror and violence. Sociologically, it was commented that there was an ambiguity in Scorsese's stance on his protagonist: is he a hero or a psychopath? Does the author identify with the point of view of the protagonist, since everything is poured through his eyes? In this sense, it was used as an argument that Scorsese had a priestly vocation, and that the screenwriter, Paul Schrader, later also a director, is a radical Calvinist.
The film won the Palme d'Or at the 1976 Cannes edition. Nominated for music, De Niro and Foster.