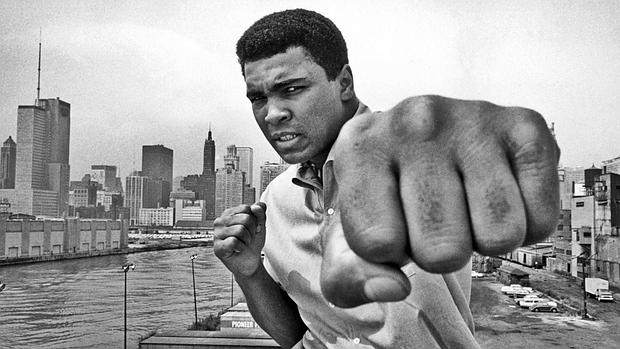 Posted: September 6, 2016
By: wp support
Comments: No comments
NEW ACS FALL 2016 COURSE: AMERICAN EXPRESSION: PROSPERITY 3.0: SPORTS IN AMERICA
This fall, the American Cultural Studies Program (ACS) will offer three new 30-hour courses
Find out more by attending our free open session during the "Open House" to be held at the IIE on September 23
During this quarter we will examine the role of sports in American culture and society, paying special attention to its economic impact. We will analyze works (poetry, short stories, essays, films, music) by artists and authors that we have not studied before. The course will broaden and strengthen students' English as well as their knowledge of American culture. Instructor: Andrew Bennett, PhD
Skills developed during the course:
Oral expression through discussions and presentations.
Writing through articles and blog posts.
Reading and listening comprehension through the analysis and interpretation of film, music, literature and journalism.
Level
Advanced-Proficiency
Duration
30h/trimester | 3h/week | 1 or 2 days
Schedule
Tuesday and Thursday | 12:00-13:30 p.m. or Tuesday | 19:00-22:00
Price range
€380 (material included)
Dates
October 4 – December 20
Registration
English department

91 319 81 84/82 75
---
This fall the American Cultural Studies program (ACS) will offer three new 30 hour courses
Come to our free open session during the IIE Open House on October 1st to learn more
This quarter we will examine the role of sports in American culture and society, giving special attention to its economic impact. We will consider works (poetry, short-stories, essays, films, music) from artists and authors so far unexamined in the course. This course will expand and strengthen students' English, as well as their knowledge of American culture. Instructor: Andrew Bennett, Ph.D.
Language Skills developed include:
OralExpression through debates, discussions, and presentations.
writing skills through short reaction papers and blog entries.
Reading and Listening Comprehension through the analysis and interpretation of films, music, literature, and journalism.