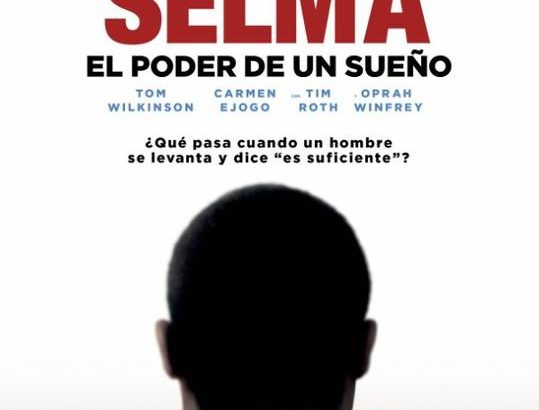 Posted: September 20, 2016
Comments: No comments
CINEMA FORUM ON AMERICAN CINEMA – ASPECTS TO CONSIDER WHILE VIEWING THE FILM FOR THE LATER DEBATE: SELMA
Selma, a film directed by Ava DuVernay that was released in 2014, is based on the historic voting rights marches that took place in Alabama in 1965. The film captures one of the most important protests of the civil rights movement in the mid century in the United States, which contributed significantly to the passage of the Voting Rights Act of 1965. Iconic figures from the history of civil rights in the United States are represented in the film, including Martin Luther King Jr. and Lyndon B. Johnson. Also known as "Bloody Sunday", the violence perpetrated against African-Americans fighting for their rights and the activists allied with them in the march between Selma and Montgomery constitutes a dark chapter in the history of the United States, while embodies the bravery of those who risked their lives for equality.
The production of the film itself is also historic, as the Best Picture nomination it received at the 2014 Academy Awards marks the first time a film by an African-American female director has been nominated.
Released in November 2014, Selma hit theaters months after the death of Michael Brown in Ferguson, Missouri, at a time when public demonstrations about the treatment of the African-American community in the United States were bringing to the surface the collective memory of the struggle for civil rights of African Americans in the country decades earlier.
Selma dramatizes a key moment in the history of the United States; and thus asks us to reflect on its relevance, not only as a historical document, but also as a tool to better understand the challenges that the country continues to face.
that you enjoy the movie,
mary-kate