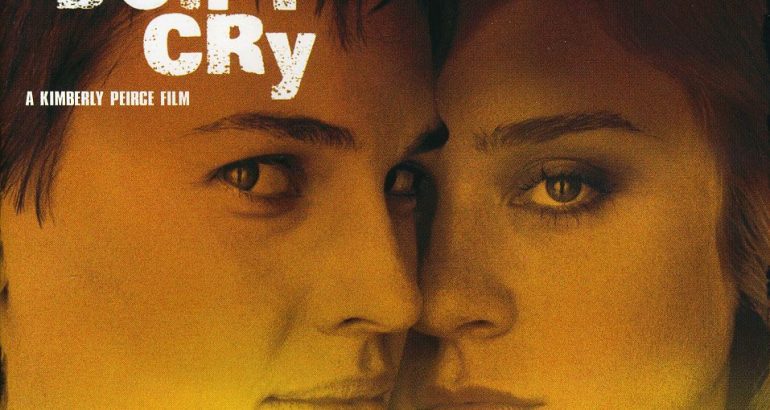 Posted: September 28, 2016
Comments: No comments
CINEMA FORUM ON AMERICAN CINEMA – ASPECTS TO CONSIDER WHILE VIEWING THE FILM FOR SUBSEQUENT DEBATE: BOYS DON'T CRY
Boys Don't Cry is the first feature film from director Kimberly Peirce. It premiered in 1999 and is based on the story of Brandon Teena, a transgender man who was attacked and killed in 1993 in Falls City, Nebraska. The film focuses on the relationship between Teena and his girlfriend, Lana Tisdel, building the couple like a modern-day Romeo and Juliet, victims not of family feud, but of social and cultural prejudice.
Pierce had read about Teena's death while studying for a master's degree in film at Columbia University in New York, where he produced a short film based on Teena's story, which later served to generate interest in producing a feature film. The director did a lot of research before producing the film, interviewing transgender people and traveling to Nebraska to learn more about Brandon Teena's life.
Boys Don't Cry it received critical acclaim and was nominated for several awards. At the 1999 Academy Awards, Hillary Swank won the Best Actress Oscar for her performance as Brandon Teena, and Chloe Sevigny, who played the role of Lana Tisdel, was nominated for Best Supporting Actress.
At the time of its premiere Boys Don't Cry It was an important contribution to the representation of transgender people on the American screen. At the beginning of the XNUMXst century, the national dialogue about gender and sexuality was still in its infancy. In recent years, the situation of transgender people in the United States has received more media attention, although violence against trans people and the lack of resources for them continue to be very serious problems. Watch Boys Don't Cry in 2016 invites us to consider the progress that has been made in achieving civil rights for transgender people while also reminding us of what remains to be done.
See you on Wednesday, October 5 at eight o'clock at the cinema forum colloquium,
Mary-Kate Donovan