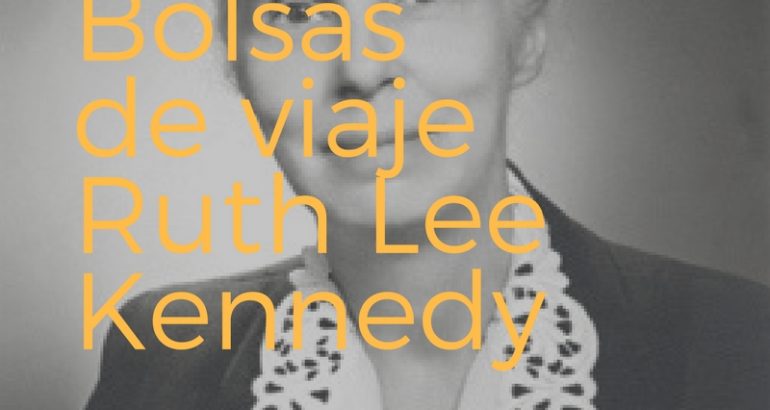 TRAVEL BAGS "RUTH LEE KENNEDY" INTERNATIONAL INSTITUTE/ FULBRIGHT, YEAR 2018-2019
TRAVEL BAGS "RUTH LEE KENNEDY" INTERNATIONAL INSTITUTE/FULBRIGHT
Deadline for submitting applications from January 10, 2018 to February 12, 2018, both inclusive.
The International Institute in Spain and the Commission for Cultural, Educational and Scientific Exchange between Spain and the United States of America (Fulbright Program) announce the call for three partial scholarships (travel grants), named after the North American Hispanist Ruth Lee Kennedy , scholar of the Theater of the Golden Age and, especially, of the work of Tirso de Molina.
Professor Ruth L. Kennedy taught Spanish language and literature at Smith College (Massachusetts, USA). Ruth Lee Kennedy bequeathed an amount of money that allows the International Institute in Spain to endow, annually, one or two travel grants for university women who want to expand their knowledge or do research in higher education centers in the United States of America.
With the collaboration of the Commission, the number of pools can be doubled and include beneficiaries of both sexes. The Fulbright Program provides beneficiaries with an accident and illness insurance policy, in addition to other services and benefits of Fulbright scholarships.
REQUIREMENTS
• Have Spanish nationality. Applicants who reside or are currently in the United States will not be eligible for scholarships. Applications from those who may have US nationality will also not be accepted.
• Have obtained the doctorate in a Spanish university from June 2011 or before the deadline for submitting applications. The degrees awarded by private Spanish centers or by foreign institutions must be approved before the closing of this call.
• Possess an excellent knowledge of the English language – spoken and written.
• Priority will be given to applicants who have not previously studied or done research at a North American university or research center.
FORMALIZATION AND DEADLINE FOR SUBMISSION OF APPLICATIONS
The deadline for submitting applications is from January 10, 2018 to February 12, 2018, both inclusive.
Applicants must complete and electronically submit the application available at http://www.fulbright.es along with the corresponding attached documentation.