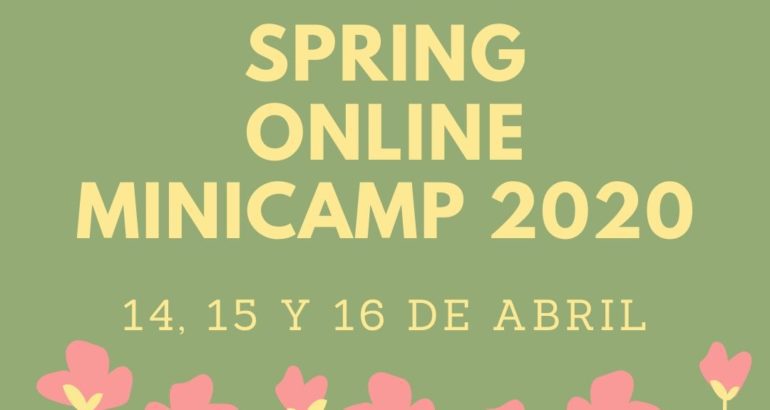 Posted: 9 April 2020
Comments: No comments
SPRING ONLINE MINI CAMP: APRIL 14, 15 AND 16
SPRING ONLINE MINI CAMP
April 14,15, 16 and 2020, XNUMX
We launched the SPRING ONLINE MINICAMP,
for our youngest students.
Live online activities with a teacher from our Young Learners team, with a theme related to spring.
3 days, one hour each day: Days 14, 15 and
April 16
(from Tuesday to Thursday).
Groups:
6 years – 7 years: from 17 to 18 p.m.
8 years old – 9 years old: from 11 a.m. to 12 p.m.
10 years – 12 years: 12.15:13.15 to XNUMX:XNUMX p.m.
Prices:
3 days: €37/child
Single days: €13/child/day
including full name and age of the child and days that are chosen. From there you will be sent the instructions to make the online payment.
#athomewithIIE
Same courses, same high quality!