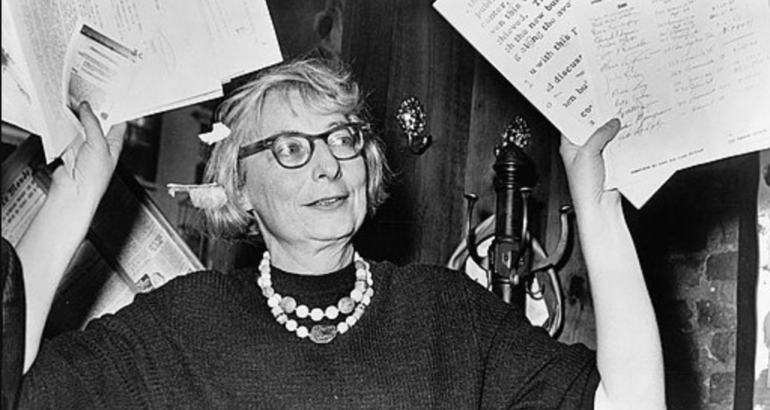 Posted: 18 May 2020
Comments: No comments
American Cultural Spotlight: Jane's Walk, from New York to Madrid
Within the framework of our #AtHomeWithIIE programming, we want to focus on different American cultural institutions that offer online content. The goal is to give you the tools to explore and enjoy American culture from your own homes. Each week, our programs will offer information on content that complements our current programming, thus creating a space to see, observe and expand your knowledge of American culture.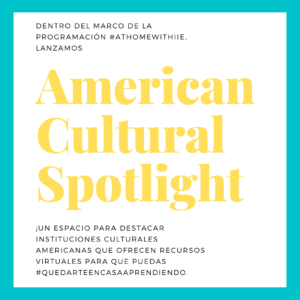 This week, we would like to draw attention to an initiative of the Municipal Arts Society of New York, a New York NGO that seeks to promote debate on urban space and its growth. MAS envisions a future where all New Yorkers share in the richness of city life, where growth is balanced, character endures, and a resilient future is assured. Over its more than 125-year history, the efforts of this organization have led to the creation of the New York City Planning Commission, the Public Design Commission, and the Landmarks Preservation Commission, among others.
Inspired by the thinking of Jane Jacobs, the American urban planner and theorist who revolutionized urban planning, MAS organized a series of virtual "Jane's Walks" highlighting different neighborhoods, buildings, and urban projects that bring the big city to life. In this link, you can consult the different virtual routes created by MAS and the photographs and reactions of those who participated. In this process, you will also learn from a lot of projects that seek to highlight the many corners that make this great city unique.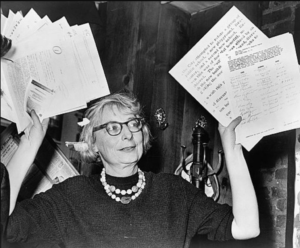 In line with this, we also recommend the book Jane's walk: Weaving networks at street level, written by Susan Jiménez Carmona and Ana Useros. Taking Jane's walks as a source of inspiration, the authors describe routes to discover the different neighborhoods of Madrid and explain how to organize your own walks. Following the suggestions of the authors, you can see your city again from another place and with that, imagine new ways of inhabiting the urban space. The editorial project includes One blog where you can find additional information about different neighborhoods of Madrid, including virtual maps and tours. The book is part of the library's collection, so we hope you can use this time to inspire yourselves. When we get back, come see us and the books we have about the rides and the great city we inhabit. #GanasDeLibrary #AtHomewithIIE #AmericanCulturalSpotlight