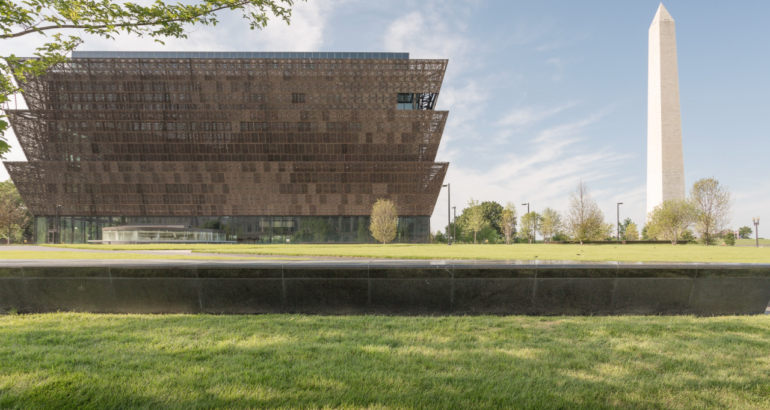 Posted: 10 June, 2020
Comments: No comments
American Cultural Spotlight: National Museum of African American History & Culture
Within the framework of our #IIEWithYou programming, we focus on different American cultural institutions that offer online content. The objective is to give you the tools to explore and enjoy American culture from your homes, always linking it with the most current topics. Each week, our programs will offer information on content that complements our current programming, thus creating a space where you can see, observe and expand your knowledge of American culture.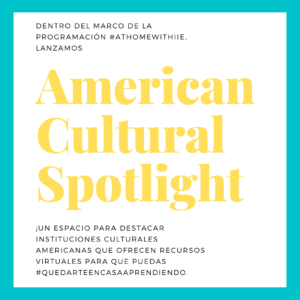 This week, we put the spotlight on the National Museum of African American History and Culture. It is the only national museum dedicated exclusively to the documentation of African-American life, history, and culture. After decades of efforts to promote and highlight the contributions of African Americans, Congress passed legislation in 2003 allowing its creation. To date, the Museum has more than 36,000 objects and works and has almost 100,000 members. The Museum opened to the public on September 24, 2016, as the nineteenth museum in the Smithsonian Institution's museum network.
The NMAAHC is a public museum open to all, where anyone is welcome to participate, collaborate, and learn more about African-American history and culture. In the words of Lonnie G. Bunch III, founding director of the Museum, "There are few things as powerful and important as a people, as a nation that is steeped in its history."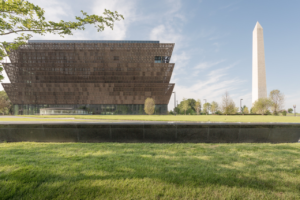 Given the recent emergence of debates on institutional racism in the United States and the world, we recommend the pedagogical resources that the NMAAHC offers on its website, specifically its platform "Talking About Race" that gives tools to educators, families and professionals to open conversations about identity, race and inequality. We also recommend the digital resources of the museum that allows us to know in depth this unique collection on black culture in the United States from Madrid.
In our library we have a wide collection of fiction and non-fiction texts in English and Spanish that address these important issues.
#GanasDeLibrary #AtHomewithIIE #AmericanCulturalSpotlight