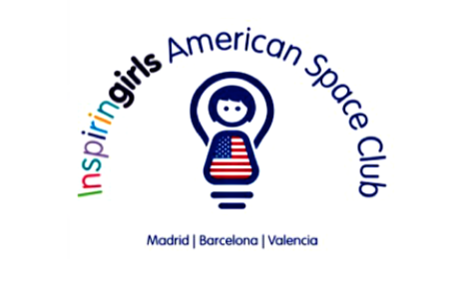 Posted: 20 July 2020
Comments: No comments
Call for 30 Scholarships to participate in the Second Edition of the Inspiring Girls American Space Club
#IGASC-2
CALL FOR 30 SCHOLARSHIPS
TO PARTICIPATE IN THE SECOND EDITION OF THE
INSPIRING GIRLS AMERICAN SPACE CLUB
(for 4th ESO students in Madrid, Barcelona, ​​Valencia)
EXTENSION OF THE APPLICATION DEADLINE UNTIL SEPTEMBER 14
The US Embassy in Spain offers 30 scholarships financed by the Department of State for 4th ESO students with an excellent level of English and a high interest in pursuing their university studies at accredited institutions (University or Community College) in the US. The program will help them develop important skills (leadership, language practice, extracurricular activities) in order to prepare their applications for admission to American schools.
The embassy will finance the participants an online TOEFL preparation course that they must take between October-December 2020. TOEFL is a standardized test of English language proficiency, specifically aimed at non-native speakers of this language. This test is accepted by many accredited English-speaking academic and professional institutions around the world.
Inspiring Girls American Space Club-2 (IGASC-2) is a project funded by the US Embassy organized by the Inspiring Girls Foundation with the collaboration of the American NGO Empower Peace. The edition of this program will take place again at the American Spaces in Madrid, Barcelona and Valencia during the 2020-2021 academic year.
At the end of the IGASC-2 program, one of the 30 participants will be awarded an additional scholarship to attend the seminar Women2Women International Leadership Program organized by the American NGO Empower Peace. This is an intensive one-week international program focused on developing leadership skills for girls. This exchange program will take place in August 2021 in Boston (USA), and the participant will be selected based on these bases (PDF 60K).
More information here