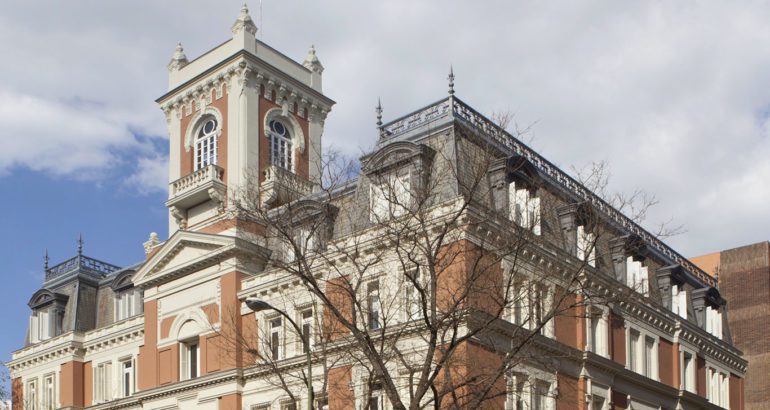 Posted: September 14, 2020
Comments: No comments
Among all, we take care of ourselves
The measures that IIE has adopted to offer a safe environment to its community:
We guarantee the cleaning of facilities and the disinfection of all rooms as well as frequently used surfaces in the building.
We will ventilate the classrooms and common spaces after use for at least 10 minutes between classes.
We have provided disinfectant gel in classrooms and common spaces.
We will wear a mask mandatory in the Institute
Access to the building will be through the main door on Calle Migue Ángel 8.
Access to classrooms is organized to minimize crossings between users.
To avoid crowds and if necessary, we will stagger class schedules.
The elevator will only be used by people with reduced mobility.
All classrooms and common spaces have reduced their capacity to ensure a safety distance of 1,5m between users.
The garden will be used whenever possible.
Parents or guardians will not access the classrooms and will leave their children at the door of the Institute. There they will be attended by staff of the Institute. Likewise, at the end of classes, parents will pick up their children at the door assigned to their course. In both cases, we ask parents or guardians to be punctual.
We will resolve doubts and respond to queries electronically. In-person care will only be done by appointment.
Enrollment will be carried out exclusively online.
And what do we ask of you?
If you have symptoms, please do not come to the Institute.
Use the disinfectant gel as soon as you enter the building
Follow the indications and respect the signs
Do not forget that at all times you have to wear a mask
Among all, we take care of ourselves.
Thank you very much.
International Institute