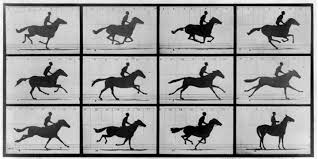 Posted: 29 enero, 2015
By: wpsupport
Comments: No hay comentarios
Choosing an American University Education
Thrilling, Scary, Hectic, Exhilarating. When high school juniors in the U.S. face college choice it first seems to be an incredibly complex and difficult endeavor. Yet after meeting with their college counselors, talking with friends and alumni and visiting a range of colleges and universities, most find the process fun. It is the first time students can be autonomous and choose where they want to live, how they want to learn, and with whom they would like to spend the next four years. If the process with its huge array of choices is difficult in the U.S., it is even more challenging for those living abroad. But assistance, patience, and research can help you determine whether or not an education in America is for you, and if so, how to choose the schools at which you will flourish academically, socially and personally.
The first stop for juniors in Madrid considering higher education in America should be the Instituto Internacional, Miguel Angel, 8, where Jean Choi (jchoi@iie.es) directs the American Space Program. Jean can orient students about the process and about other resources in Madrid such as Education USA.
Jean will lead you in a conversation to help you define your search: Which schools specialize in the kinds of fields you want to study?   Are you happiest determining a great deal of your own curriculum, or would you be happier at a school that provides more direction? Do you like small seminar classes, where you can debate ideas with your peers and professors, or are you happy to attend lectures and later discussions in a smaller group? Do you love the warmth of summer and want a climate where students can be outdoors most of the year or do you want to be able to ski close to your school? Do you love an urban culture, or is a school where you can go rock climbing on weekends appealing to you? Do you like to share enthusiastic support of sports with your friends, going to football games on Saturdays, or would you prefer a campus where music aficionados fill the school's arts center for concerts? Or do you want a large campus that has both? Do you want a school where, from the freshman year, you can engage in research with a faculty member? Is a diverse student body important to you? In scheduled conversations with Jean Choi, a graduate of MIT, she can guide you to think deeply about these issues and show you how to use web resources to refine your search.
Academic preparation for the American university experience is crucial. Jean Choi can point you to courses at the Instituto Internacional that will focus on those skills you need to succeed at an American university or colleges: Study skills for the American Classroom: a course that includes critical thinking, research and writing, and spontaneous classroom speaking. This course will equip you to understand expectations and practice those skills that are essential for you; mastery of the critical reading and thinking skills in this course is important as a preliminary step to the SATs. Most universities and colleges (but not all) require the SATs and or the TOEFL test. The International Institute offers technologically advanced, cutting edge courses taught by Americans to help you do well in those exams. The next blog addresses how to apply to American universities.
Prof. Margery Resnick, MIT