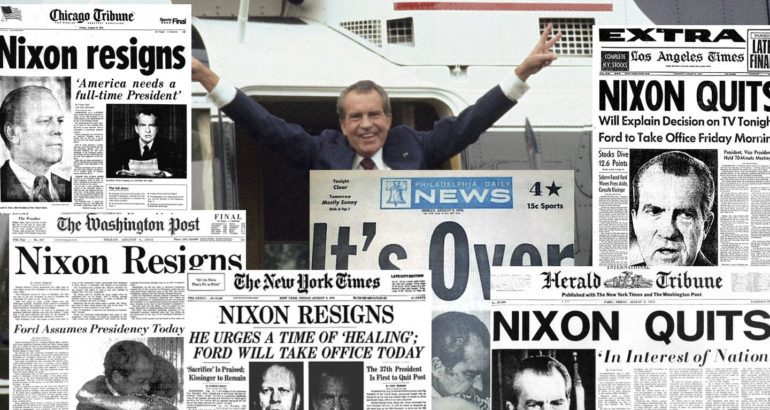 Notes & News December 2019
Access the Newsletter of the International Institute (pdf) : Notes and News November 2019
ACS in 2019: Reacting to the Past, Looking Forward to the Future
by Andrew Bennett, ACS Director
As 2019 comes to an end, it is rewarding to consider the gains the American Cultural Studies program at the International Institute has made this term. This fall has witnessed expansion in nearly every aspect of ACS's activity, and positioned the program to continue its forward momentum in the New Year.
ACS's course catalog continues to grow in new and exciting ways. In Fall 2019, Andrew Bennett inaugurated the Reacting to the Past workshop, with "Frederick Douglass, Slavery, and the Constitution, 1845." In Reacting to the Past, a series of role-playing games developed by history professors at American universities, students assume the identities of real figures in a specific historical moment and compete to achieve their assigned objectives in a fluid, dynamic class environment. In this trimester's game, students entered the debate around abolition of slavery in America in 1845 on its own terms. Armed with detailed context and historical background from primary sources, student actors negotiated with one another in order to determine whether or not slavery had a place in American society. Debate focused on the intellectual and cultural clashes between the proslavery "Defenders of the Constitution"—the entrenched, 'respectable,' and often powerful proponents of American slavery—and the Abolitionists—a small but dedicated movement calling for slavery's immediate and universal abolition. Both students and instructor enjoyed the course. Students wrote about their personal experiences of the class
It has not been one of those courses in which students scarcely say anything, just the contrary: from the very first moment we started discussing and presenting our character's positions. In short, one of the best and most entertaining learning activities I have been in. And, for sure, one that I would like to repeat. I strongly recommend it. - Juan
What I had never envisioned was that it would be such fun! Of course it had a lot to do with our inspirational teacher and the creativity of my fellow students. There was a kind of contagious energy among us through our acting that made the class highly enjoyable!!! - Isabel
Why Reacting to the Past? Because it is a different way of accessing information. Because it is a challenge to impersonate a character that may be hateful to you but whose ideas and arguments you have to use to rebut another character's you probably agree with. Because it is a type of training that encourages you to search for information about a historical character, an era, a place. Because you have fun, because you make friends among your "enemies". Finally, because you are the main character of your own story, and as Benjamin Franklin said: "Tell me and I forget, teach me and I may remember, involve me and I learn." - Louise
With such enthusiastic reactions to encourage potential new students, we hope to offer another game: "Watergate, 1973-74." Reacting to the Past synthesizes all the aspects of language and cultural instruction that the International Institute is known for: best practices from American educational institutions adapted for Spanish students; a dynamic classroom experience that prioritizes student autonomy and individual production; and the opportunity to gain intimate familiarity with American history and culture that can be found nowhere else in Madrid.
Also this fall, ACS's presence at Carlos III University doubled, as Dr. Jenny Bird began teaching a second module of American Cultural Studies courses there. The UC3M proposed the expansion as a response to increased student demand at both the Leganés and Getafe campuses. Jenny's class, like Andrew's, was a popular one; nearly 80 students were enrolled between the two. We anticipate ACS's role at UC3M will expand in the coming year, as we design new courses for the University's student community.
Finally, this fall ACS organized and presented another free film series hosted by our American Film Studies instructor, Dr. Sibley Labandeira. This series, accompanied by a mini-course taught by Sibley, was "Women in 'Screwball Comedy,'" which received a positive response from the audiences. The second of this year's cycles, entitled "Calling the Shots: The Pioneering Women of Classic Hollywood," will begin in February 2020. The film screenings are subsidized by both American Space Madrid and the IIE; the companion course is an ACS endeavor. This suite of activities and collaborations demonstrates how ACS can offer exciting, important cultural content thanks to the institutional overlap and partnerships that define the International Institute.
For the coming trimester, ACS will offer a record eight courses. These subjects will include three from Dr. Karen Secrist (the 30-hour "Representing America: Jewish Identity and Culture in the US," as well as two 10-hour mini-courses, "The City in American Literature" and "Political Campaigns and Elections"); three from Andrew Bennett ("Watergate, 1973-74," "American Expression: American Outlaws," and "The Great American Novel: American Pastoral"), one from Jenny Bird ("American Art History: Collecting Art in America"), and Sibley Labandeira's film course, noted above. This is an ambitious schedule, but, as we have seen, ACS strives to meet ambitious goals. ACS will continue to seek out new opportunities to advance the International Institute's educational and cultural mission in the process.