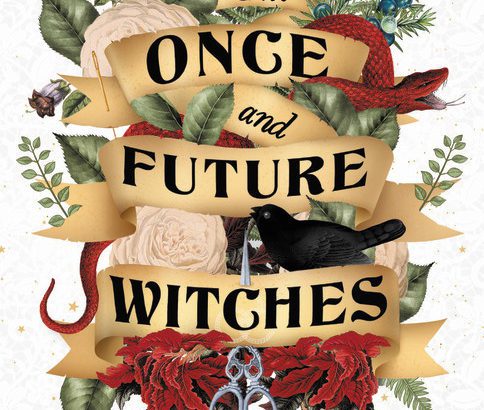 Posted: October 21, 2020
Comments: No comments
American Witch Story: Author to discuss witches and suffragettes at ASM
They have probably been around as long as women have walked the earth. Someone to be afraid. A transgressive rule-breaker. A powerful woman. Depending on the context, the word can connote many ideas. Witches.
Witches have enjoyed—sometimes suffered—a distinct role in American culture. From the mass hysteria of the colonial-era Salem Witch Trials, which saw the prosecutions and executions of people, mostly women, who had been accused of witchcraft, to The Wizard of Oz, in which a young Kansas girl (with the blessing of the good Witch of the North) faces off against the Wicked Witch of the West, the witch has been an omnipresent figure in the American story.
American Space Madrid is excited to introduce some new agitators this autumn, the Season of the Witch, courtesy of Kentucky author Alix E. Harrow. Her newly-released second novel, The Once and Future Witches, is an alternate American history that sees three 19th-Century sisters bring the fight for witching rights to the women's suffrage movement. "This novel cleverly connects the dots between the suffragist movement of the past to the Me Too movement of today. Compelling, exhilarating, and magical, The Once and Future Witches is a must-read. " -Booklist (starred review)
Harrow will appear at the witching hour, an ASM in a virtual events Nov. 23 to talk about witchcraft, suffrage, and subversive women. Before that, we will be hosting a literary circle to discuss another type of witch (perhaps the best kind): a librarian. Last year Harrow's short story about librarian witches, "A Witch's Guide to Escape: A Practical Compendium of Portal Fantasies," won a Hugo (awarded for best fantasy and science fiction literature), and this fall the translated version is a finalist for an Ignotus Award in Spain.
So grab your broom, dust off your ruby ​​slippers, and get ready to delve into these alternative American witch stories. Stay tuned for more details regarding these two wicked events!