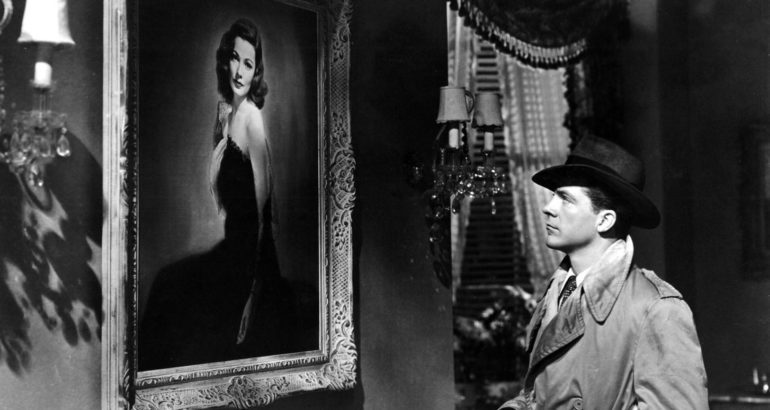 Posted: October 22, 2020
Comments: No comments
THE HOLLYWOOD WITCH HUNT: Laura (1944)
October 29
19h - 21.30h
Room 101
Limited capacity due to health protocol
This film noir classic endures in the memory of those who have seen it not only because of the image of the beautiful and seemingly unattainable Laura (Gene Tierney), who gives it its title, and the excellent photography by Joseph LaShelle (awarded the the Academy), but also for the astute and careful soundtrack composed by David Raksin. Laura tells a story that has it all: mystery, surprises, love and bitterness. Under the direction of Preminger, who was initially only going to produce the film, we are witness to some magnificent performances. These include a young Dana Andrews as the cynical detective, Vincent Price as a down-and-out scheming dandy, and Clifton Webb as the manipulative, narcissistic villain, plus an iconic performance from Gene Tierney.
Released just three years before the first public sessions of the Committee on Un-American Activities, among its cast and crew we find diverse positions on the witch hunt: victims of the blacklist such as the writers Vera Caspary (author of the novel in which based) and Ring Lardner Jr. (whose contribution to the script was not credited at the time), collaborating witnesses such as composer David Raksin, and the maverick and critical attitude of Otto Preminger, who never wavered in his friendship and support for fallen friends in misfortune.
Projection in original version (English) with subtitles in Spanish.
This film series aims to explore one of the most complex and convulsive times in the history of cinema: the witch hunt in Hollywood. In the late 40s and 50s, film producers, directors, screenwriters, actors, musicians, and critics became the targets of spectacular persecution by the Un-American Activities Committee (HUAC). The process, and the media circus that it entailed, profoundly affected the film industry and for years dictated how and who could work in Hollywood.
This selection of masterpieces, released between 1940 and 1960, offers us the opportunity to see in detail the evolution of the cinema of the great Hollywood studios, as well as delve into the turbulent sociopolitical climate in which they were shot and released.
Before each screening, there will be a brief introduction to place each film in the context of the Hollywood witch hunt. After the screening, there will be a short round of questions.