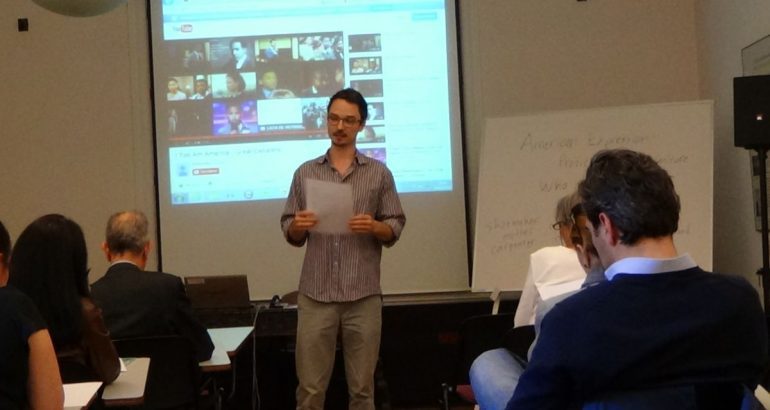 Posted: September 24, 2014
Comments: No comments
Open Session: American Expression, Proficiency Through Culture

Please join us for a free, open introductory session of American Expression: Proficiency through Culture, next Tuesday, September 30th, from 11:00 to 12:00 in room 308.

This course will improve the expression and comprehension skills of advanced English learners through the use of poetry, short stories, films, music, essays, and plays.

The topic for the first quarter is prosperity. We will begin Tuesday's open session by considering this concept from different perspectives, using material from some great American masters to guide discussion. The final quarter hour will be dedicated to answering questions about the course and its contents.
To register for this open session, please go to Agenda and fill in the form.

We hope to see you there!