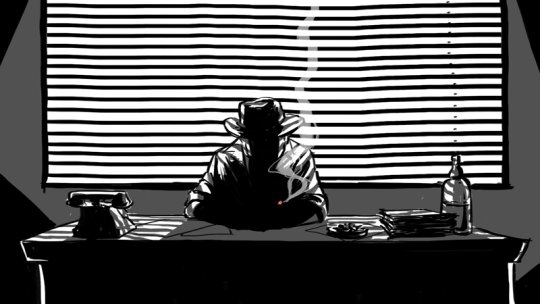 Posted: September 6, 2016
By: wp support
Comments: No comments
NEW ACS FALL 2016 COURSE: AMERICAN LITERATURE: MYSTERIES, DETECTIVE STORIES, AND HARD-BOILED PULP
This fall, the American Cultural Studies Program (ACS) will offer three new 30-hour courses
Find out more by attending our free open session during the "Open House" to be held at the IIE on September 23
During this term in American Literature we will analyze some of the most well-known mystery and detective stories, written by the most important North American authors within the crime novel. We will also analyze television series, series, podcasts and films about this genre that has expanded its reach beyond the literary, entering all facets of American entertainment.
Students will develop and improve their English and communication tools through classroom discussions, writing short stories (in blogs or essays) and with the complement of audiovisual material and online participation through the Blackboard digital platform. Instructor: Chiara Luis, PhD
Level
Advanced-Proficiency
Duration
12h/month | 3h/week | 1 or 2 days
Schedule
Viernes | 10:30-13:30, 17:00-20:00
Price
€380 (material included)
Dates
October 7 – December 16
Registration
English department

91 319 81 84/82 75
---
This fall the American Cultural Studies program (ACS) will offer three new 30 hour courses
Come to our free open session during the IIE Open House on October 1st to learn more
This quarterer in American Literature we will examine some of the best-known mystery and detective stories from America's most famous noir authors, as well as other forms (television series, podcasts, films, etc.) that have expanded the genre's reach beyond the literary and into every facet of American entertainment.
Students will develop and improve their English language communication skills through class discussions, short writing assignments (eg, blog posts or response papers), and supplementary audio-visual materials, as well as through online participation using the Blackboard digital platform. Instructor: Chiara Luis, PhD