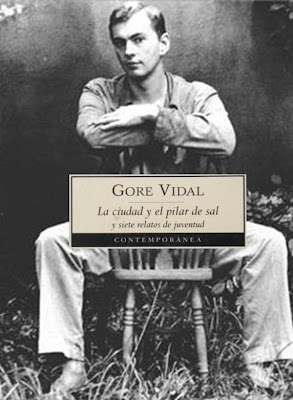 Posted: 12 April 2013
Comments: No comments
Featured news of the week
"The City and the Pillar of Salt and Seven Tales of Youth" by Gore Vidal
"The love between two men is treated with great literary solidity, and an exact mixture of bravery and lucidity."
Taken from The book house.
See also:
http://es.wikipedia.org/wiki/Gore_Vidal
The recommended titles are in the Library of the International Institute. If you are interested in having access to them, you can check their availability in the catalog of the library
Vidal, Gore (1925-2012)
The city and the pillar of salt [Printed text] : and Seven stories of youth / Gore Vidal. — 1st ed. — Barcelona: Pocket, 2003.
328 pages ; 19cm — (Contemporary; 363).
DLB 9.064-2003. — ISBN 84-9759-559-9
PS3543.I26 C5818 2003
R. 201162662