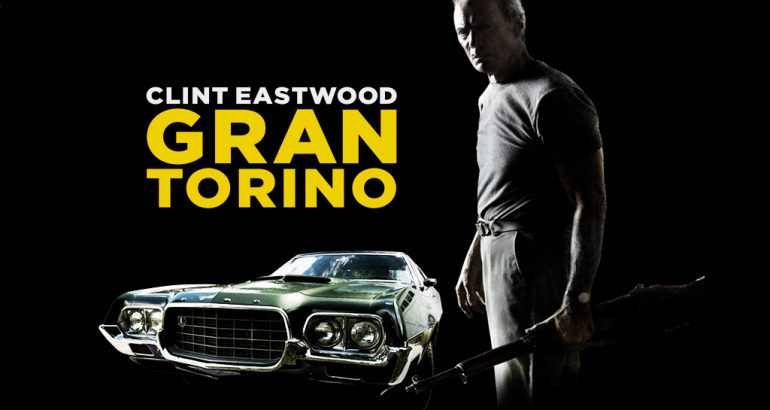 Posted: 13 June, 2016
Comments: No comments
CINEMA FORUM ON AMERICAN CINEMA – ASPECTS TO CONSIDER WHILE VIEWING THE FILM FOR SUBSEQUENT DEBATE: EL GRAN TORINO
Gran Torino is the last film directed, produced and starring Clint Eastwood. Made in 2008, since then Eastwood has not stopped making movies, but without bringing these three facets together.
Born in 1930 and still active, Eastwood is the most important living American film professional of his generation, as well as a true myth of the XNUMXth century Showbiz. He was first popularized by a Western television series, Rawhide, and later rose to international fame by consecutively starring in three European westerns, for a handful of dollars, The dead had a price y El bueno, el feo y el malo, shot in the mid-60s by Sergio Leone mainly in Spain, the country that co-produced the first two. Shortly after, in 1968, he founded his own production company, Malpaso, and since then he has not stopped working, adding facets to his first as an actor (director, producer and in recent years also a musician).
Eastwood's cinema is characterized by the transparency of the production and the classicism in technique and spirit: his sobriety as an actor is identified with his sobriety as a director. He has always made a personal, direct and never pretentious cinema, oblivious to fashion, throughout an admirable process of aesthetic and ideological maturation.
Gran Torino, shot in just one month and on a modest budget, was a huge critical and commercial success, proving that Eastwood's cinema could still be perfectly valid. The approach refers a bit to another of his mature masterpieces, Million Dollar Baby, in the sense that it reflects on the public and professional image of Eastwood himself, with irony and self-criticism.
It proposes a moral fable, deeply rooted in the American mentality and culture, but which also has something of a Zen story. It offers human messages without any transcendentalism, in a plain and penetrating way, and does not fit into any genre, showing that in his old age Eastwood already means a cinema in itself.
It means the last gasp of classicism in American cinema.
Anita Hass.